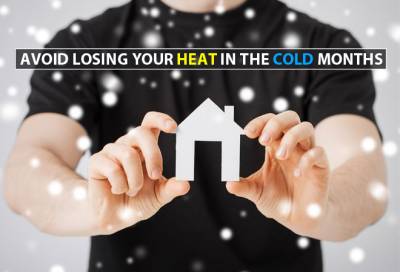 The cold weather is here! Self Heating & Cooling wants you to be ready by sharing a few tips on how to take care of your HVAC system. This will not only help to maximize your heat, but add a few extra years to the life of your system. These helpful tips will also make for a more energy efficient system and save you money on your energy bills.
1. A reminder to change your air filters every month is key especially during heavy use months like winter and summer. Changing them on a monthly basis will help save you money and prevent dust and dirt from building up in your system which could later lead to expensive repairs or early system failure. Just because you cannot see the dust doesn't mean it's not there. A dusty filter reduces air flow.
2. If you don't have one now, consider having a programmable thermostat installed. This is most ideal for people who are away from their homes during the day for set periods of time during the week. Your HVAC will work less while you are away. Limit your set-backs to twice a day such as when you are at work or sleeping and only set back the thermostat about 5 degrees. This could save you around $180 every year in energy costs.
3. Keeping your air vents and return air vents clear of any obstructions such as draperies, furniture, bedding, toys, etc. will ensure air circulates properly. Obstructions will make the HVAC unit work harder.
4. Never switch a heat pump to the "emergency heat" setting on the thermostat, unless the unit is malfunctioning. This setting will turn on the electric heat and it will drastically increase your electric bill if it is used in a non-emergency situation for an extended period of time.
5. If you should hear unusual noises or excess heat or water coming from your HVAC, call a trained specialist at Self Heating & Cooling. This could be a sign that something is seriously wrong. Don't wait for your unit to break down as this could cost you more money in the long run.
6. Have your HVAC system inspected annually by a qualified heating contractor at Self Heating & Cooling. This is critical in ensuring your system is operating properly and at peak efficiency.
Don't be caught in the cold and paying high energy bills. Let Self Heating & Cooling visit your home today for a warm, safe winter.