HVAC Products For Atlanta Homeowners
Along with expertise and experience, Self Heating & Cooling offers a flexible range of products and services. We will install systems into new constructions, remove and replace obsolete equipment, or retrofit new components to your existing system, and we welcome the unique challenge each job presents.
Trane HVAC Products

Beyond cool. Trane founder Reuben Trane patented his first air conditioning system in 1931. And to this day, every Central Air Conditioning unit and air conditioner we make features the durability and reliability that are the hallmarks of every Trane HVAC product.
Carrier HVAC Products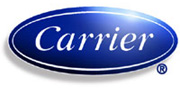 The experts at Carrier invented air conditioning over 100 years ago. They have since created a wide selection of room and central air conditioning systems to keep you cool. Carrier's Air Conditioners are the best in the world.